Embossed Concrete is the next level in landscape design. If you're looking to make your yard different and unique then Embossed concrete can make it happen.
When used in the design of your landscape, Embossed Concrete can increase your homes resale value by adding a beautiful and functional aspect to your yard.
Embossed concrete patterns are used to transform ordinary concrete into a decorative patterned design. Tile, brick, cobblestone, rock or slate; these designs can be used to make concrete look like the real thing at a lower price. Strong, durable and economical, Embossed Concrete is suitable for indoor and outdoor use and has a superior surface when compared to regular concrete.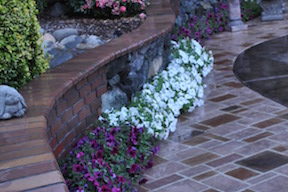 Driveways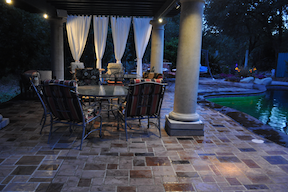 Patios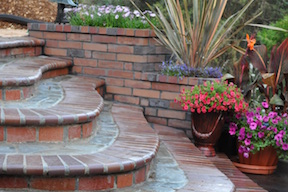 Walkways